GrieveWell presents its Fifth Annual Kite Festival!
On June 26, 2021, GrieveWell will host Ann Arbor's only kite festival.  In-person events will take place at Lillie Park from 1-4 PM. Virtual elements will precede the event and we invite you to join our livestream during the event on social media channels.
Register for the in-person event to help us plan a safe and enjoyable event.
We are pleased to continue our tradition of creating an uplifting event by inviting participants to build and fly kites, enter the Kite Decorating Contest, and participate in the Fly and Remember memorial service preceding the event.
We hope you will join us this year as we celebrate the joy of the outdoors and the whimsy of kites – whether you can attend in-person or online. If you decide to join us at the last minute, you will be able to register on site as well. 
This year's Kite Festival features:
Professional kite shows from amateur and professional kite teams

A Kite Decorating Contest available to anyone in United States – submit your art by Monday, June 28, 2021.

Building and flying kites with family and friends (purchase an easy-to-fly Frustrationless Flyer kite- $5 or find a great pattern online)

The chance to vote for our Kite Decorating Contest winners 

The opportunity to share your pictures, videos and kite flying online

Family fun crafts and activities at home or at the park on June 26

Learn more about GrieveWell's mission and vision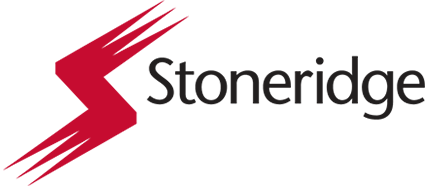 ---
---
Live Kite Performances
Watch professional kite flyers from "Kites and Fun Things" and "Windjammers" perform at Lillie Park in Ann Arbor from 1-4 PM on June 26!
Kite Decorating Contest
All children K-8 are invited to submit a kite design! Help us raise awareness for GrieveWell and have a chance to win gift cards for yourself or your school!
Fly and Remember Memorial
Celebrate the memory of loved ones during this virtual event at noon on June 26 with Arbor Hospice and Ele's Place. Registration is required to receive the zoom link.
Changes Kites Activity
Create a Changes Kite to explore the unique change you have experienced after a loss. This activity is provided by Ele's Place.
Family Fun
Join in crafts and activities planned by our partners at Lillie Park in Ann Arbor from 1-4 PM on June 26.
Purchase a Kite
$5 – Purchase a Frustrationless Flyer Kite Kit, easy to build and fly for any age. Kite kits will be available for curbside local pickup and at the Kite Festival at Lillie Park on June 26.
DONATE // support our mission
Learn more about the lives we touch and how your contribution can help build a community of hope & healing.